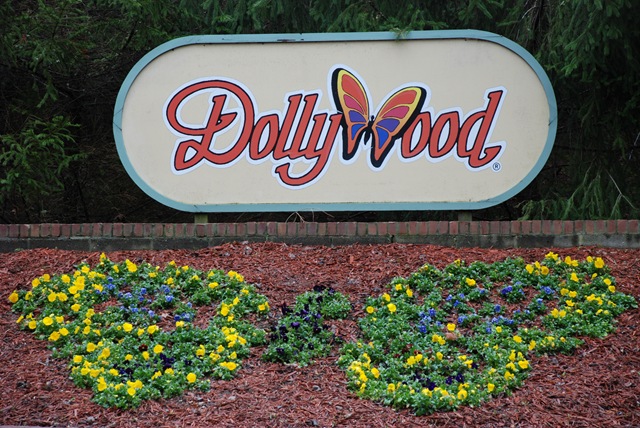 Dollywood…when you think about it you will probably think that's its all goanna be about Dolly. About her life and all. But that's where you go wrong. Yeah when you go to Dollywood located near the beautiful smoky mountains in Tennessee you are sure to find some things about dolly at this park but there is more to it. It's an amusement park filled with lots of fun for any ages. No matter how old you are I can bet you will enjoy it no matter what. At first when my parents told my sis and me that we were going to dollywood I wasn't sure what to expect. I went to the website to check it out and trust me I was on the website for many hours.
We were trying to decide which rollercoaster we are going to ride first. Yes you read it right rollercoaster. They have one of the fastest rollercoaster in the world. When we reached there first thing we did was grab a map..hey we needed to know where Thunderhead was located. Yup the epic day began for us with Thunderhead. Thunderhead, a wooden rollercoaster, 55mph with a 100 feet fall. I really didn't expect that…when the ride began I was excited….but when the fall came oh men it was epic….yeah I have driven at 55mph before….but not a fall of 100 feet at that speed…it was amazing….the thrill the excitement the air the screaming and laughing and being scared all this cant be explained in words…you have to experience it yourself to know..but it was epic..Amazing…spectacular…and I can go on and on about it..lol
Anyways moving on….next up in like was mystery mine…oh trust me these names say it all….Mystery + Mine = epicenes… its very mysteries because you are in a mine and you don't even know what's coming your way next… it's a high speed, extreme vertical and I mean vertical literally as of one was not enough, you have to experience that 2 time….looping roller coaster…I don't even remember how many loops there where…I was praying good plz don't let me fall……after each vertical lift there was 5 feet fall on a very fast speed…..let the rest be a mystery for all those plp who want to go and try….i really don't want to spoil mystery of the mine..
There where many ride that we went on but I am only going to tell you guys abt few that I loved….next in line is Tennessee tornado…a 70 mph triple loop steel roller coaster……..rest you can imagine your self…after I came out of the ride..my head was spinning for few second but the time I was on the ride all I did was scream my lungs out and enjoy with my fellow riders….though it was very short of length…
Next up…. Daredevil fall….water ride. you will get wet…..awsome fall…it's a super flume water ride with a 60 ft, 50 mph drop…imagine you being there….its just amazing…and yeah I surely got wet all drenched 2 time..Obvisouly because I couldn't stop myself from riding on it again and again…
Last but not least….hey I don't want you readers to be bored you know…anyways ….next up is dizzy disk…..you surely will get dizzy lol….its a high speed rotating and spinning ride…its amazing….its hard to explain but its just mind-blowing…I really thought I would be blown away it's so fast but I was well settle….
Good thing about this park is that security is good…there are no chances of you getting hurt if you just follow the rules…we just had to pay entry fee…at first you might think maybe its too much but trust me the money you pay to get in is worth it…. because everything else is free well expect sky zip..i didn't go on it since I m scared of highest but yeah rest is all free no restriction on how many rides you wana go on and how many time…
We started our day with the best of the best THUNDERHEAD so common we had to end it with the best of the best right….yeah that's what we did…we ended the time in the park with another ride on the epic THUNDERHEAD. Even though we knew what to expect on the ride this time it didn't really lower our excitement…we enjoyed the ride with more excitement and with the same screaming our lung out at the 100 feet fall…oh there was also a FRIENDSHIP FOUNTAIN….will tell you guys abt it later…..trust me the day at dollywood was one of the best day I had so far…